We offer full-service marketing consulting and advertising for
small to medium-sized businesses and nonprofit organizations.


Thrive has driven results in all aspects of our marketing plan from Social Media approaches, email campaigns, client base direct mail, radio promotions, print promotions and a host of other services. Thrive is exceptional with providing all of their services with attention to to brand detail! We appreciate the team's professionalism and communication skills in a fast paced business arena! We are pleased we chose Thrive to help us grow our business!
Tammy Stallings, Director of Operations
Enjole Interiors
From my experience working with [Thrive], you can tell that each member is passionate about helping businesses grow. They don't take just one approach, but instead focus on strategy and are able to implement the tactics that help push that strategy forward to help businesses reach their customers and audiences. I highly recommend the team at Thrive Marketing Strategies!
Casey Voelker, Managing Partner
Captivated Content
Thrive has been an incredible partner for us at ZeroCarb LYFE. Their ability to create strategies based on our company objectives and then translate those strategies into tactical execution plans has been a key part of our ability to grow quickly as a business. Their entire team is a joy to work with, which is just the cherry on top. Thank you, Thrive!
John Pena, Chief Growth Officer
ZeroCarb LYFE

We don't just "do marketing" — we do what's necessary to help you form your goals, create a strategy, and deliver results.
A brand campaign that
grows your bottom line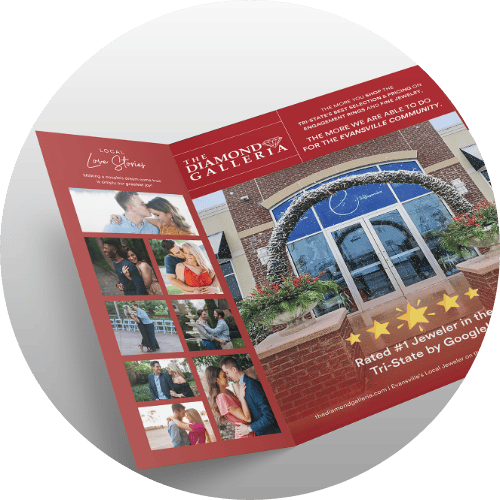 An SEO strategy that
puts you at the top
of searches
A targeted social media ad campaign driving response
A sales campaign
that keeps you front
of mind to customers

When is the right time to put up Christmas decorations? While the debate over decorations continues, the timing for holiday-related marketing strategies is just as relevant.  […]
If you're new here, allow us to introduce ourselves and answer some frequently asked questions.  How does Thrive Marketing Strategies help businesses grow?  We assist […]
Strong brand identity and carefully crafted key messages serve as the foundation of successful marketing. A well-defined brand helps establish an emotional connection with its audience […]